Providing
recycled chain
for customers of
Beyond Junk
has been a high priority for me since I started the shop back in 2010. As a designer who works with recycled material myself, I see the need for recycled chain to complete pendants, necklaces, bracelet and earrings you've worked hard to create from as much recycled content as possible.
The search has been long and tedious, covering
organic cotton cord
,
vintage and salvaged chain
, and the fruitless search for recycled silver chain by the foot.
Today, I'm adding a few listings for
recycled Polyethylene (PE) plastic chain
, sourced from Linyi Wells Rigging Import & Export Co. Ltd. in China. If enough of you are interested, I can bring in more colours including black, blue, and yellow.
3' Feet of Recycled Small White Plastic Chain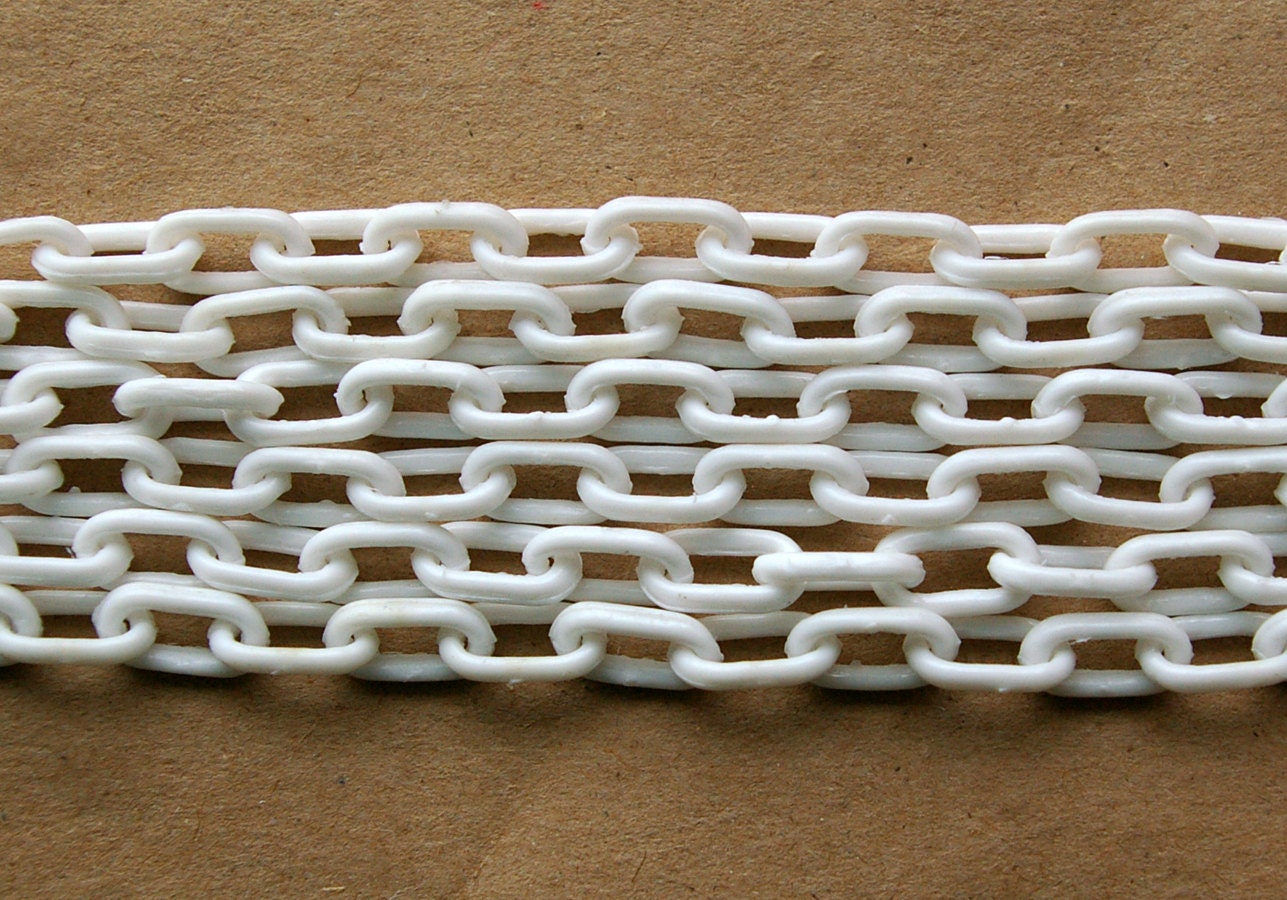 29" Inches of Recycled Large White Plastic Chain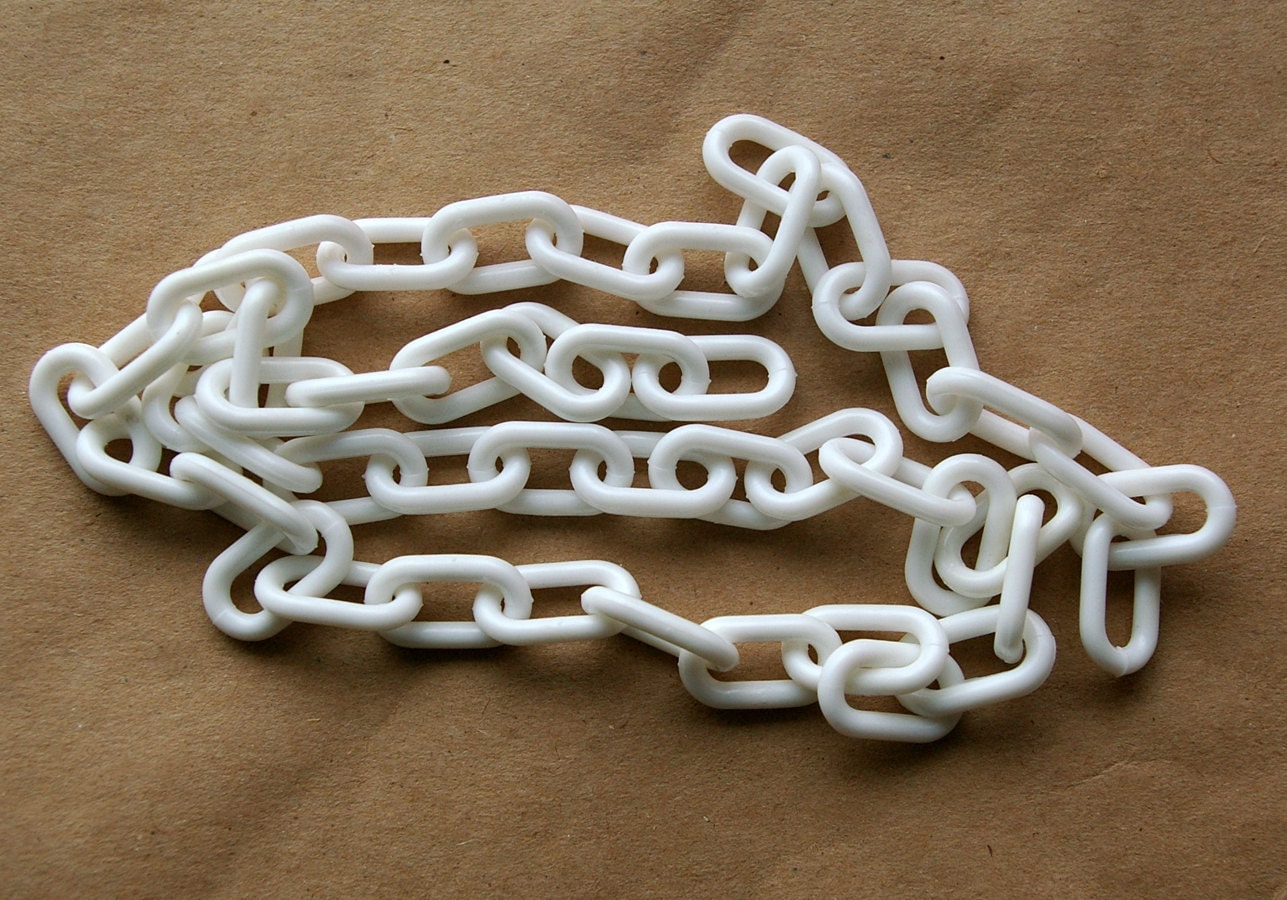 27" Inches of Recycled Bubblegum Pink Plastic Chain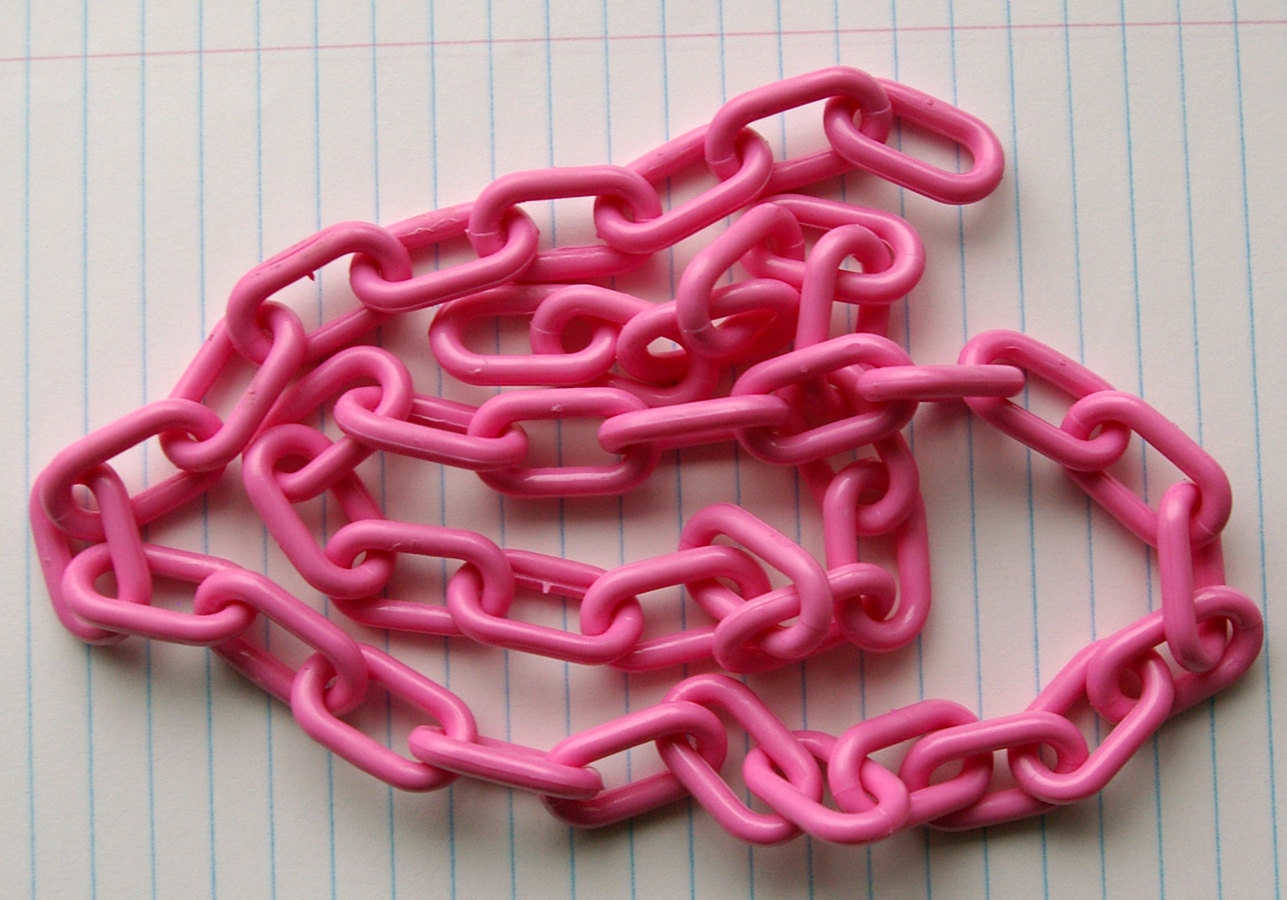 25" Inches of Recycled Neon Red Plastic Chain